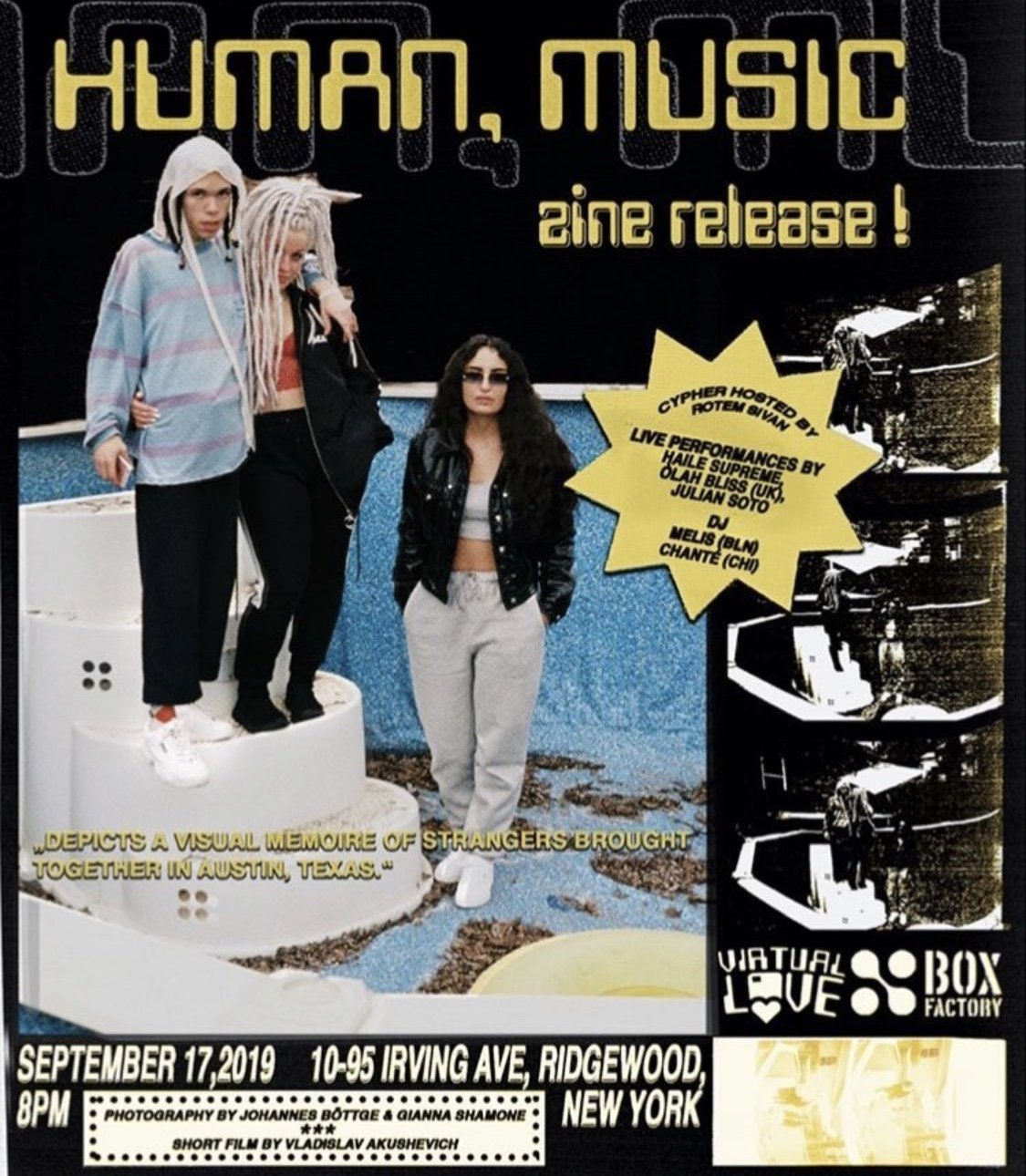 Treble has been connecting artists and putting on some of the best emerging artists shows across the country for over two years now. We're excited to be supporting Treble,  @amuse.io, and Jagermeister with a Jagermeister specialty cocktail open bar throughout the evening.  See you there!
This week we're reuniting with our Virtual Love homies from the UK + Berlin and releasing our SXSW Special Edition Zine Release with performances by: Olah Bliss, Julian Soto, and more!
Presented by Treble Media.
Box Factory 1519 Decatur St
Ridgewood, NY 11385
Doors open at 8:00 PM