CATERING RENTALS
RENTALS MADE IN QUANTITIES OF 5.
SERVING AND ADDITIONAL RENTALS ALSO AVAILABLE.
PLEASE CONTACT FOR FURNITURE RENTALS.
PRICING DOES NOT INCLUDE TAX, DELIVERY AND SERVICE FEES.
PRICES, COLORS AND SIZES OF ITEMS MAY CHANGE AND ARE SUBJECT TO AVAILABILITY.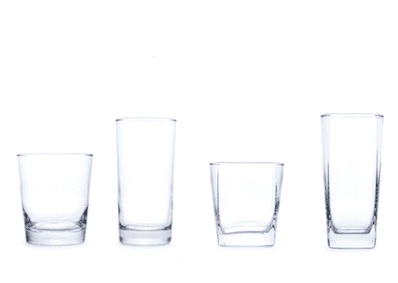 BARWARE - $.76/ea
Round or Square base - Rocks Glass/Old Fashion (7 Ounce), High Ball (10 Ounce)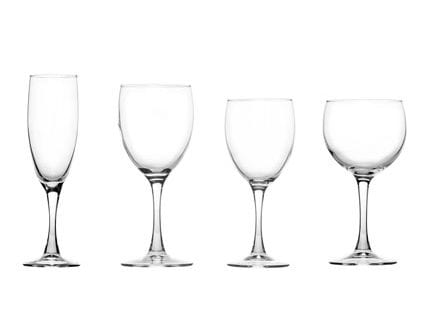 STANDARD STEMWARE - $.76/ea
Classic multi-purpose glassware in Flute 5.75 oz, All-Purpose 10.5 oz, Wine 8.5 oz, and Red Wine 10.25 oz.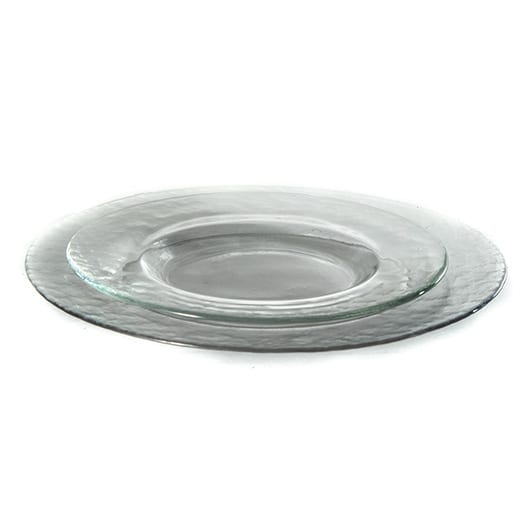 HAMMERED GLASS - $.55/ea
Textured glass dinner 10.5" and 8.25″ salad plate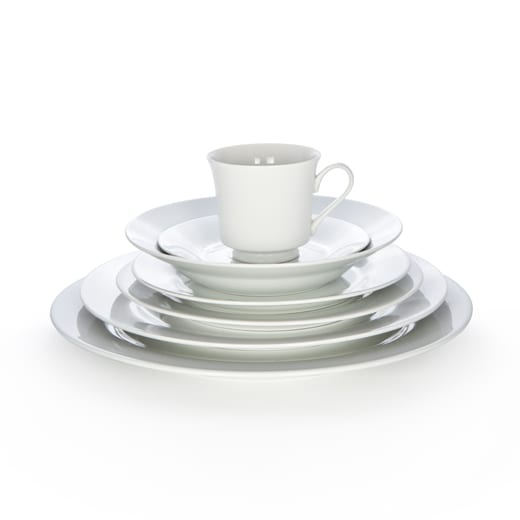 CLASSIC - $.75-$5/ea
Dinner knife, Dinner fork, Salad/dessert fork, Teaspoon, Soup spoon, Demi spoon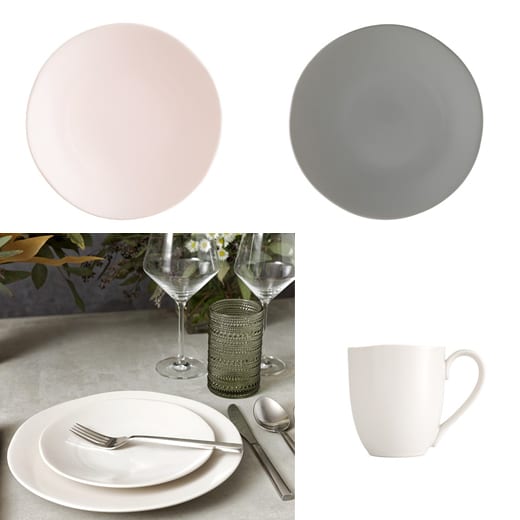 CRAFTSMAN - $1.10/ea
Organic, rustic feel and a slightly matte finish. Dinner plates, salad plates, bread and butter plates, and mugs available in linen white. Salad plates also available in a soft blush pink and smoke gray.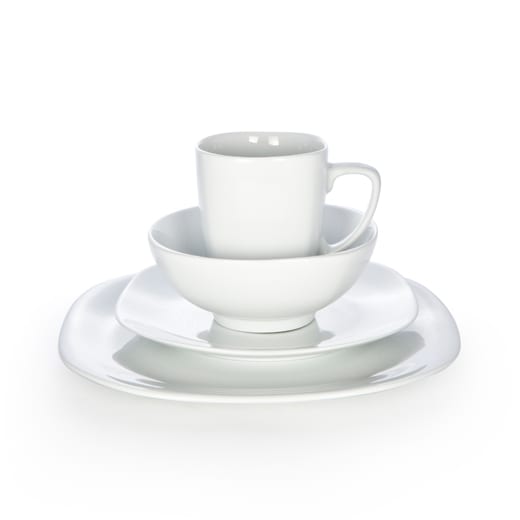 SQUARE COUPE - $1.30/ea
Dinner plate, Salad plate, Bread and butter plate, Soup bowl, Cup and saucer, Mug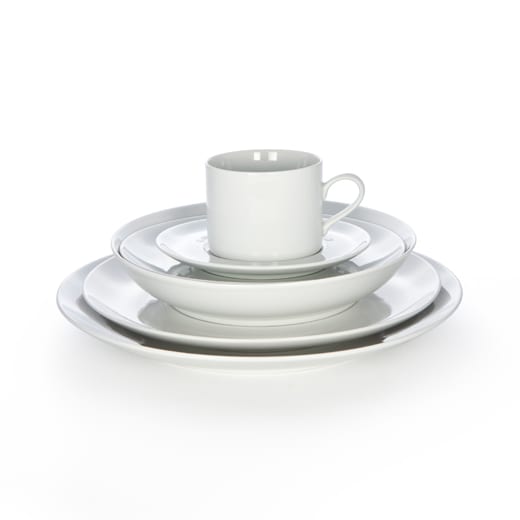 WHITE COUPE - $.75/ea
Dinner plate (10 1/2″), Salad plate, Bread and butter plate, Soup bowl, Cereal bowl 6″, Cup and saucer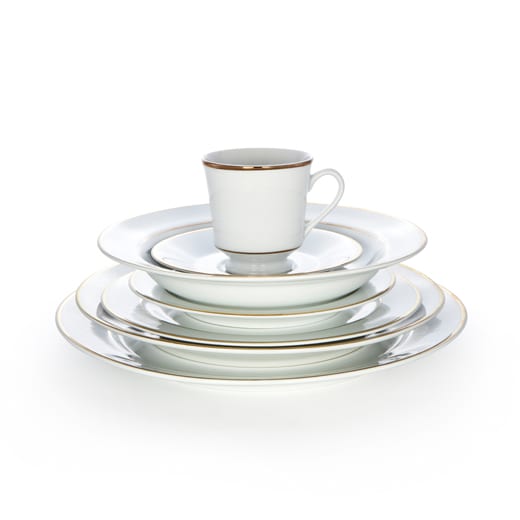 GOLD RIM - $.90/ea
Dinner plate (10 1/2″), Salad plate, Bread and butter plate, Soup bowl, Cup and saucer (also available in silver)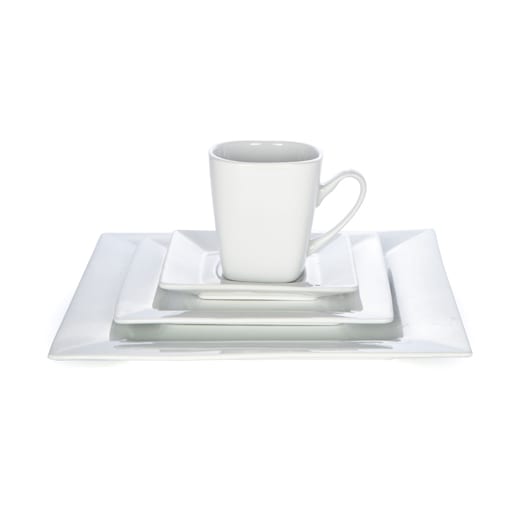 WHITE SQUARE - $1.15/ea
Diner Plate, (10″) Salad Plate, Bread and butter plate, Cup and saucer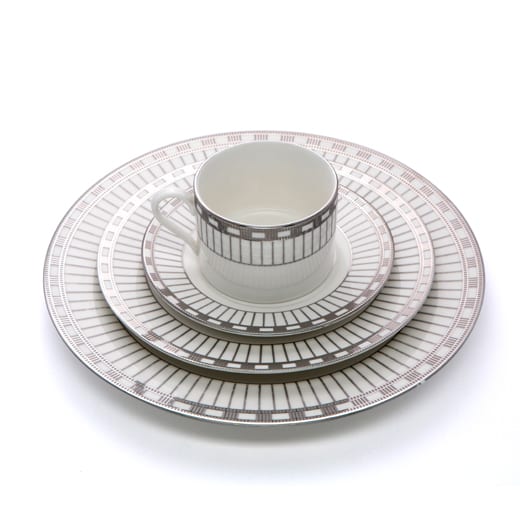 ART DECO - $1.40/ea
Dinner Plate (10 1/4″), Salad plate, Bread and butter plate, Cup and saucer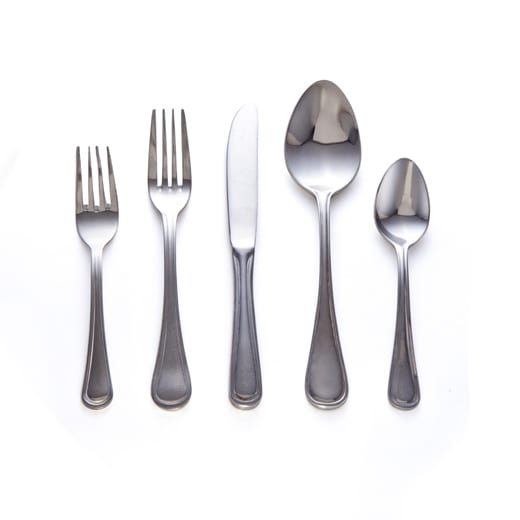 TRADITIONAL - $.55/ea
Dinner knife, Dinner fork, Salad/dessert fork, Teaspoon, Soup spoon, Demi spoon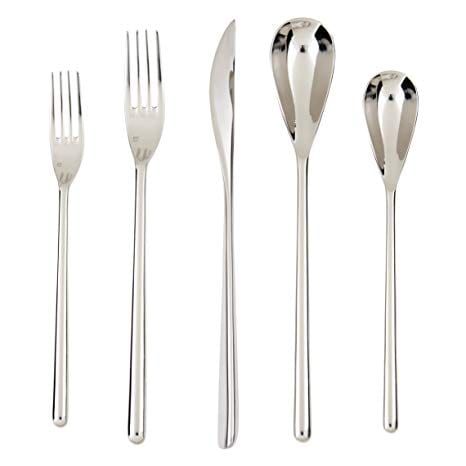 CONTEMPORARY - $.80/ea
Fortessa Brand - Dinner fork, Luncheon fork, Dinner knife, Soup spoon, Tea spoon, Luncheon knife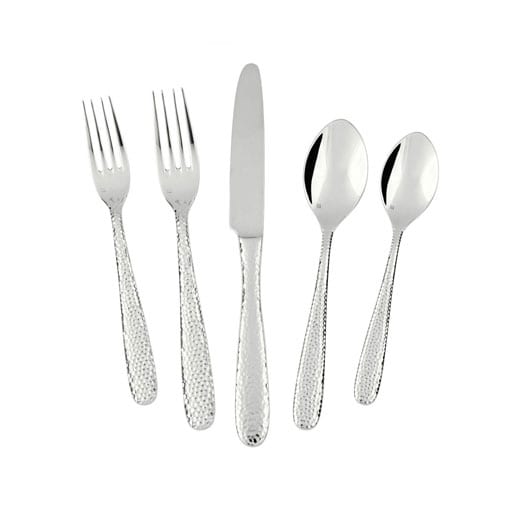 HAMMERED - $.80/ea
Lunch/Dessert Fork, Dinner Fork, Dinner Knife, Soup Spoon, Teaspoon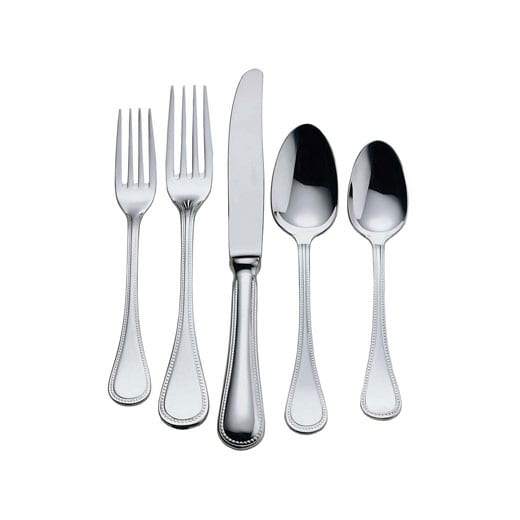 BEADED - $.70/ea
Dessert / Salad fork, Dinner fork, Knife, Soup spoon, Teaspoon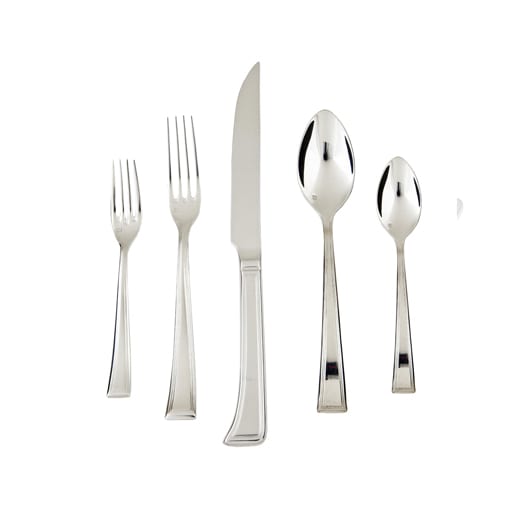 CLASSIC - $.85-$1.25/ea
Clean lines with tapered handles and a slight curve. Dessert / Salad fork, Dinner fork, Knife, Soup spoon, Teaspoon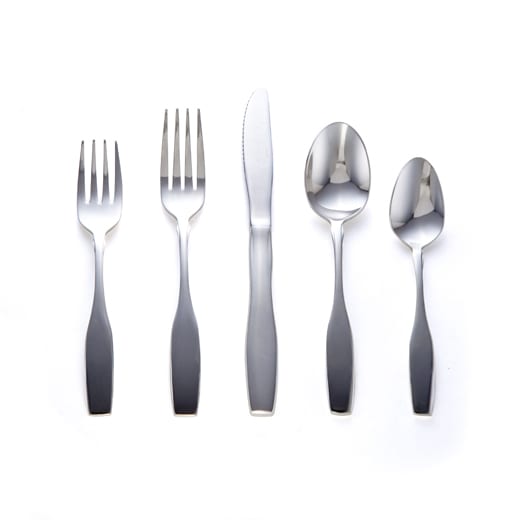 MODERN - $.90/ea
Dinner knife, Dinner fork, Salad/dessert fork, Teaspoon, Soup spoon, Demi spoon, Butter knife
COCKTAIL TABLES (42″ Height)
24″ Round  (108″ linen) – $15.85/ea
30″ Round (114″ linen) – $15.85/ea
30″ Silver Top Round (114″ linen) – $46/ea
30″ Square (114″ linen) – $15.85/ea
36″ Round (120″ linen) – $16.85/ea
BANQUET TABLES
4′ x 30″ (seats 4-6 – 90″ x 108″ linen) – $10.85/ea
4′ x 36″ (seats 4-6 – 90″ x 108″ linen) – $12.85/ea
4′ x 42″ (seats 4-6 – 102″ x 108″ linen)  – $13.85/ea
6′ x 30″ (seats 6-8 – 90″ x 132″ linen) – $10.85/ea
6′ x 36″ (seats 6-8 – 96″ x 132″ linen) – $15.85/ea
6′ x 42″ (seats 6-8 – 102″ x 132″ linen) – $25.85/ea
6′ x 48″ (seats 8-10 – 108″ x 132″ linen) – $28.85/ea
8′ x 30″ (seats 8-10 – 90″ x 156″ linen) – $10.85/ea
8′ x 36″ (seats 8-10 – 90″ x 156″ linen) – $16.85/ea
8′ x 42″ (seats 8-10 – 102″ x 156″ linen) – $28.85/ea
8′ x 48″ (seats 10-12 – 108″ x 156″ linen) – $30.85/ea
COTTON SPUN TABLECLOTHS
54″ Square – $7.85/ea
72″ Square – $12.85/ea
72″ x 120″ – $12.85/ea
90″ x 90″ – $12.85/ea
90″ x 108″ – $12.85/ea
90″ x 132″ – $12.85/ea
90″ x 156″ – $12.85/ea
108″ x 156″ – $12.85/ea
84″ Round – $12.85/ea
90″ Round – $12.85/ea
96″ Round – $12.85/ea
108″ Round – $18.85/ea
114″ Round – $20.85/ea
120″ Round – $23/ea
132″ Round – $30/ea
20″ Square Napkin – $.90/ea
---
© 2019 NYCEVENTPRO – NYCEP LLC – ALL RIGHTS RESERVED    //   HELLO@NYCEVENTPRO.COM