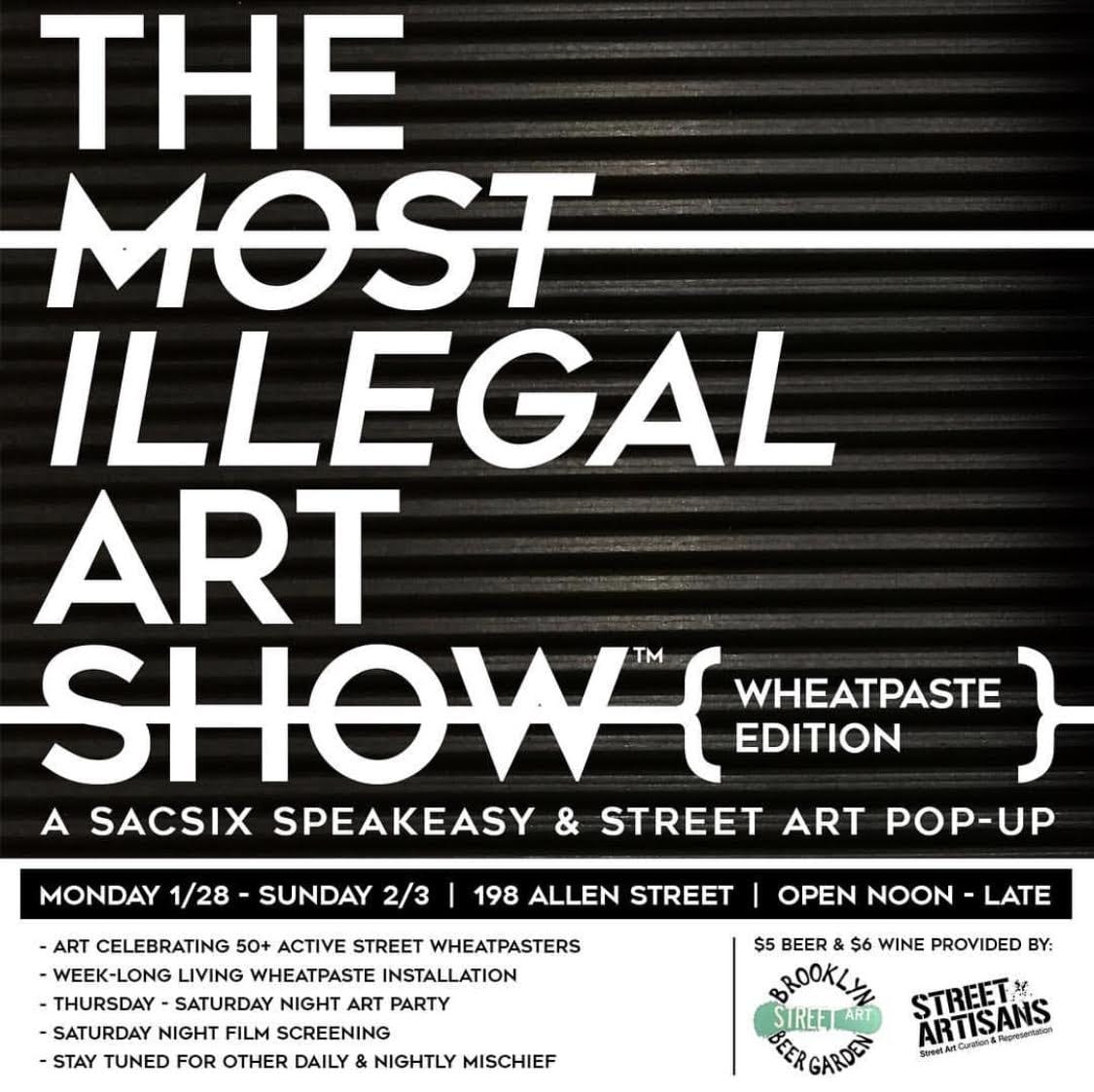 HAPPENING NOW – Over 50 STREET ARTISTS have found the white walls of 198 ALLEN STREET and left their mark in a unique collection of wheatpasted works called the (Most) Illegal Art (Show), a POP-UP GALLERY curated by SACSIX, open through SUNDAY, FEBRUARY 3RD. DOC SCREENING TONIGHT @ 7:30PM.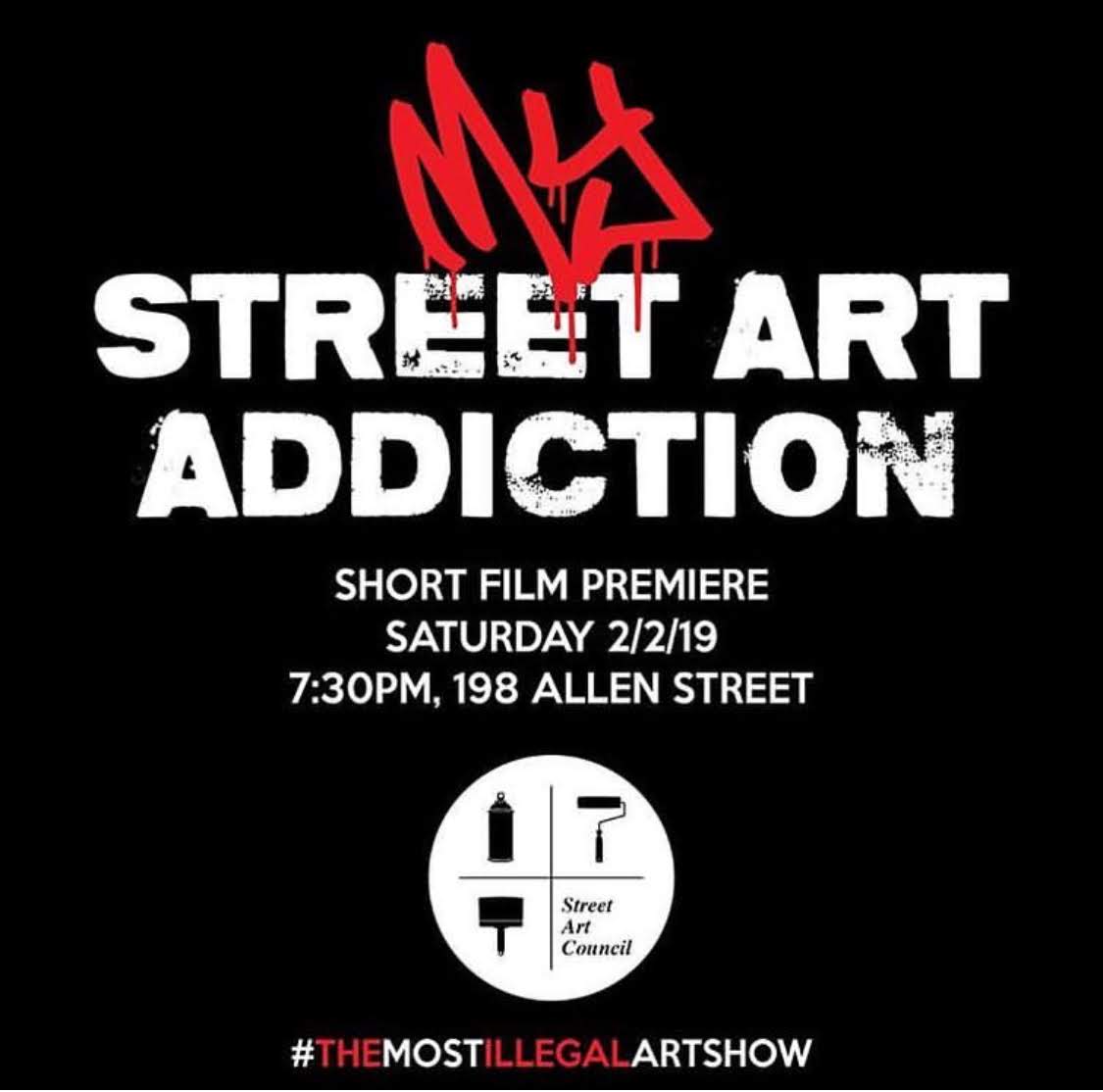 Art Party, Thursday night, January 31st from 6-9pm, music by @djicflo from 9-11:30pm. Film Screening on Saturday night, February 2nd.
Beer, wine and specialty New York-made mead mule served in partnership with Brooklyn Beer Garden (REOPENING ON WYCKOFF 05/01/19).
Follow SacSix on Instagram.