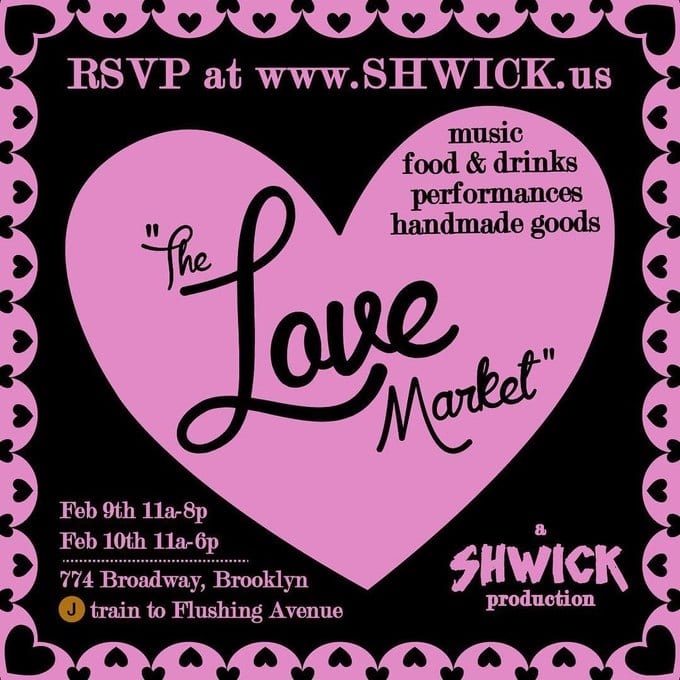 We're partnering with Cantina Royal, Shwick Productions and Bklyn Commons to provide some seriously lovable libations for the Love Market Feb. 9 and 10 at 7 Marcus Garvey Blvd, Brooklyn, NY 11206.
The Love Market is a celebration of love, featuring great music, yummy food, tasty drinks, unique performances, and the best locally-made goods in New York City.
Stop by for  vendors of all sorts from all throughout the community. "It's not valentines themed per say", Shwick Market founder Chris Carew told Bushwick Daily. "We wanted to host a market that would be positive and overall a loving vibe. The idea is for people to come inside a place that is warm and inviting, where they can support local businesses."
This FREE event brings together an eclectic group of people from all over NYC to spread love, enjoy themselves, and support local, small businesses.
In addition to the Love Market, Shwick is also hosting a Battle of the Bands on Feb. 15 and 16, and the Black Market on Feb. 23 and 24.