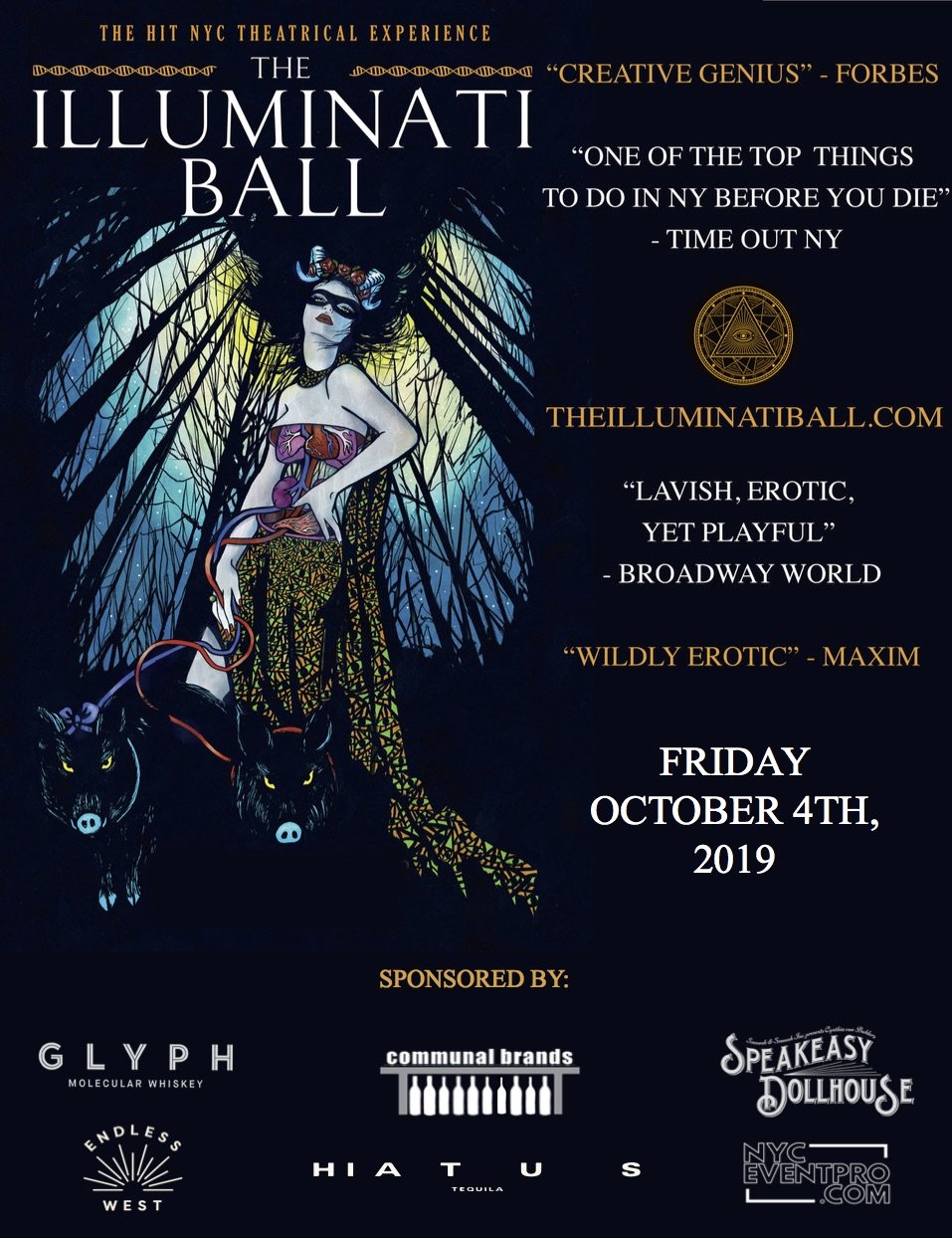 AN IMMERSIVE THEATER EVENT
AT A HISTORIC TEMPLE IN NEW YORK CITY
PLEASE NOTE: If you are interested in attending, please fill out this required application.
The most thrilling, surreal, unique and immersive masquerade ball in the world.
Indulge in a surreal and unforgettable experience where you'll be led through an exploration of the myth and mystery of the Illuminati by sirens and sailors, mermaids and sacred cows, barons and baronesses.
Explore your deepest desires with fearless fire performers, provocative dancers and interactive experiences unfolding continuously throughout three sprawling floors in our stunning Illuminati temple. Be sure to say hi to the NYC EVENT PRO team behind the bar!
The Illuminati Ball is brought to you by Speakeasy Dollhouse and is sponsored by Hiatus Tequila, Glyph, and Communal Brands.
Hiatus Tequila set out to find a family-owned distillery in the place that gave tequila its name. In the town of Tequila, in Jalisco, Mexico, they found a family that makes award-winning tequila—traditionally, transparently, and passionately. Hiatus Tequila is naturally clean yet complex, ideal for sipping neat, but also shines in a cocktail.
Glyph is the first whiskey ever to be made at the molecular level without any barrel aging. The company uses analytical chemistry to identify the specific molecules responsible for the unique flavors, aromas, and characteristics of various spirits, sources them pure from more efficient sources in nature (like other plants, fruits, and yeasts), then uses these molecules — or 'notes' — as building blocks to create their own original profiles of whiskeys.
​Communal Brands create classic wine for modern people. They only work with small growers that farm sensibly and produce wine in a traditional manner. They collaborate with their wine makers to design artistic labels which offer a visual tasting.