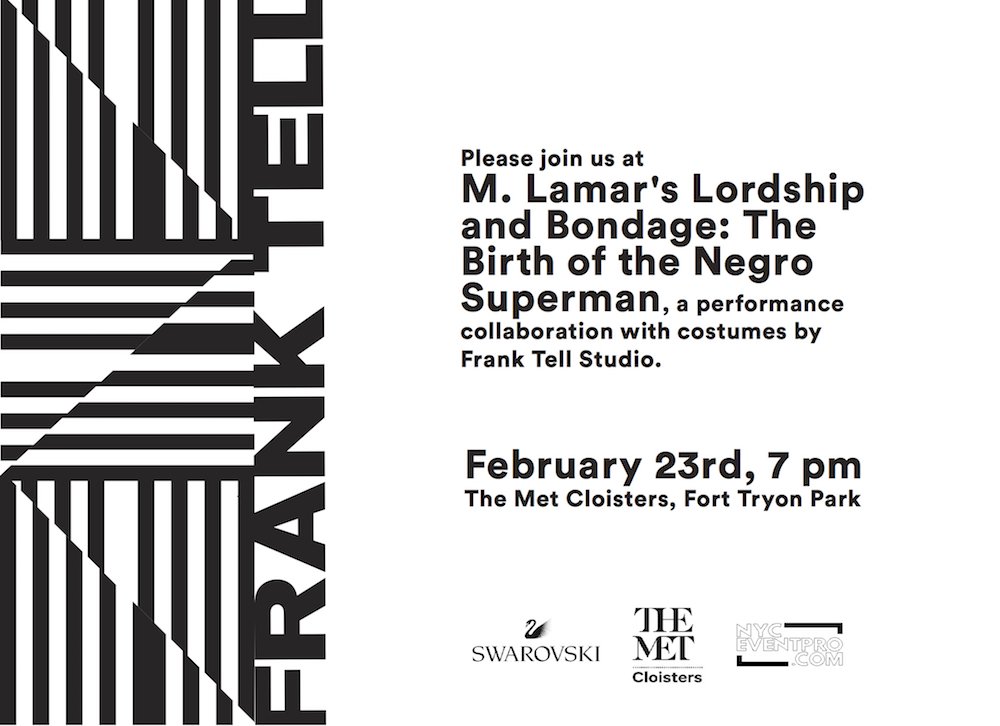 Please join us in partnership with Frank Tell to present: M. LAMAR'S PERFORMANCE OF LORDSHIP AND BONDAGE: THE BIRTH OF THE NEGRO SUPERMAN in the Cloister Metropolitan Museum's Fuentidueña Chapel, Saturday February 23rd, 2019 at 7pm.
PRESS AFTER PARTY TO FOLLOW:
I-BEAM LOUNGE – 98 KENMARE STREET NYC
MORE ABOUT THE PROJECT:
Drawing on the writings of Hegel, Nietzsche, and Sun Ra, Lordship and Bondage: The Birth of the Negro Superman is a staged song cycle with spoken text, synthesizing classical opera, Negro spiritual, Afrofuturism, and doom metal to bring to light the African American experience of enslaved and liberated consciousness. The work is composed and performed by M. Lamar and San Francisco–based, The Living Earth Show at the Cloister Metropolitan Museum. Costumes custom designed by Frank Tell in partnership with Swarovski.