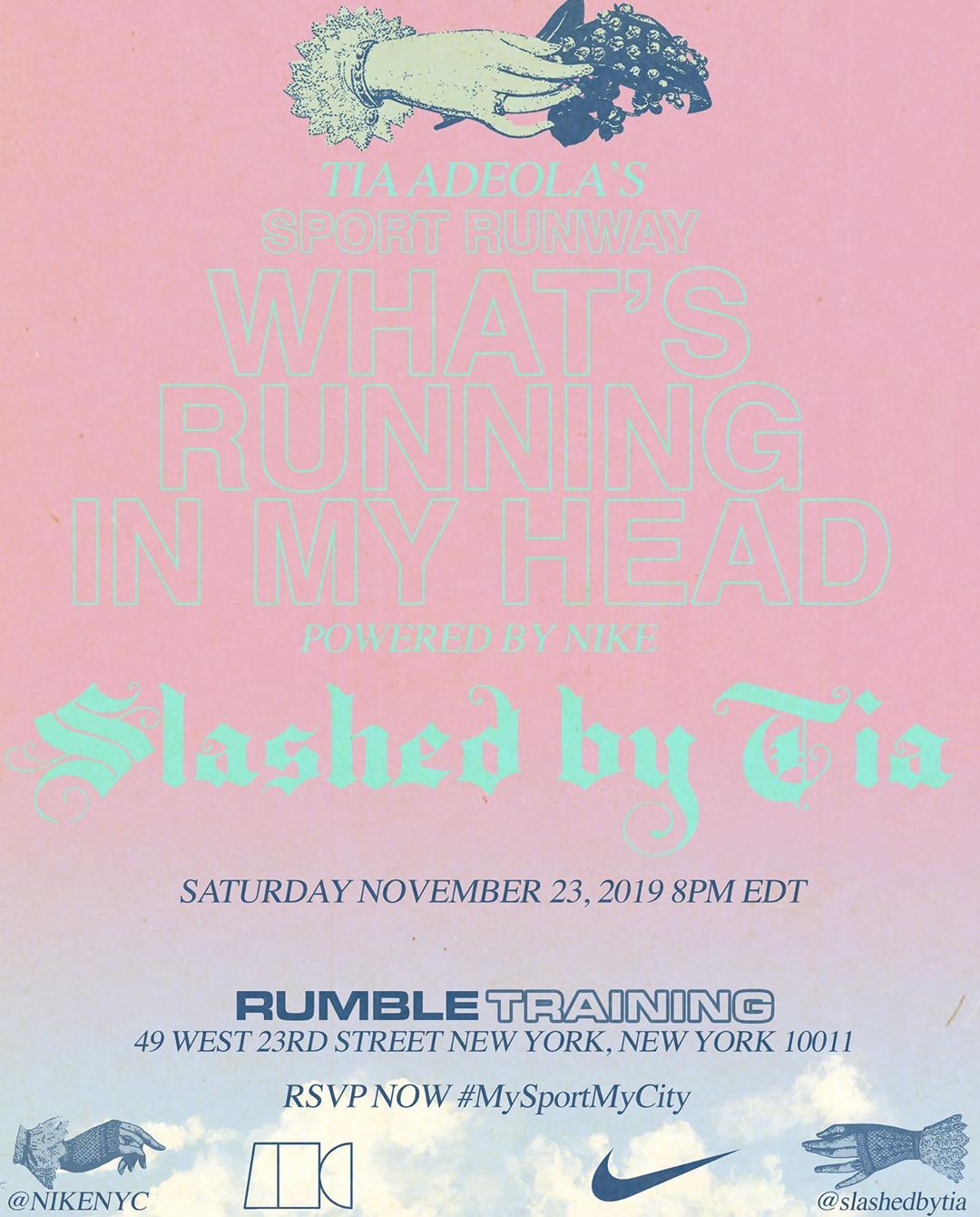 The NYC woman is hustling every day. She is running, training, and living as her authentic self. She is sprinting to make every meeting, then canvassing the streets for a cause. She is breaking the mold of the traditional athlete, and redefining sport.

Tia is one of these women. She is pushing the meaning of what sport is through her life and experience in NYC.
What she does, every day in NYC, is sport.

Please join us for a special fashion show in partnership with Nike, Rumble Boxing and Chapter 2 Agency – Saturday, November 23rd, 2019 from 8pm-10pm. We'll be serving sparkling wine, spritzes and light vegan bites.
49 W 23RD ST
NEW YORK, NY 10011