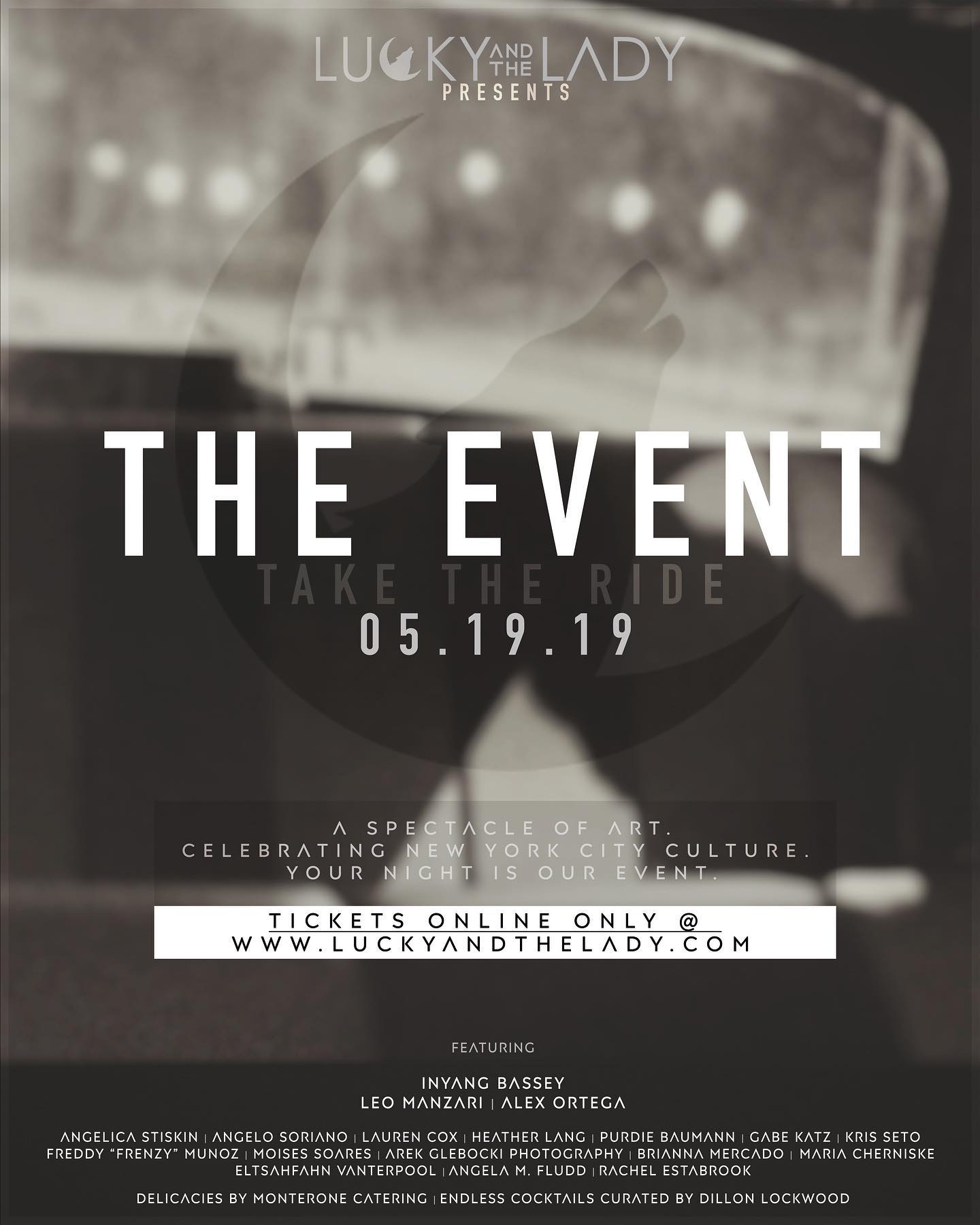 THE EVENT – 05.19.19 (NYC Art Festival)
THE WESTSIDE LOFT
163 BANK STREET
NEW YORK, NY 10014
A gala celebrating New York City culture. An exhibition of artists from around the globe. A spectacle of art.
This experience will offer a chance for all of NYC to witness a curated scene of live art, including painting, wire sculptures, caricature drawing, immersive dance, displays of photography and fashion, along with 3 LIVE MUSICAL GUESTS.
Your ticket includes bottomless specialty cocktails, food, and an experience with all of the artists listed below:
Inyang Bassey (Live Music)
Leo Manzari (Live Music)
Alex Ortega (Live Music)
Lauren Cox (Spoken Word)
Heather Lang (Immersive Entertainment)
Purdie Baumann (Immersive Entertainment)
Gabe Katz (Live Painting/Dance)
Kris Seto (Interactive Dance)
Brianna Mercado & Maria Cherniske (Movement Art)
Eltsahfahn Vanterpool (Caricature Art)
Moises Soares (Live Sculpture)
Freddy "Frenzy" Munoz (Breakdancer)
Arek Glebocki (Photography Exhibition)
Angela M. Fludd (Fashion Designer)
Rachel Estabrook (Makeup Design)
Dillon Lockwood (Cocktail Menu Curator)
Monterone (Delicacies)

Age: 21+
Dress to express! You are part of the art. No rules.

TICKETS HERE: WWW.LUCKYANDTHELADY.COM