Hidden between skyscrapers and parking garages the oldest parts of the two stone facade buildings date back to the late eighteenth century. A carriage house turned "Day Hotel" was the first property constructed on the site.
100 year old gardens connect the heritage building to the 19th century built auditorium, which features beautiful hardwood floors, a barreled vaulted ceiling, decorative mirrored Palladian windows, a receiving hall, and a caterer's kitchen with service entrance. The adjoining garden and patio is perfect for cocktails and provides guests with a charming entrance to the auditorium space.
The auditorium features an oversized drop down screen for projections. The barreled ceiling can also screen projected content.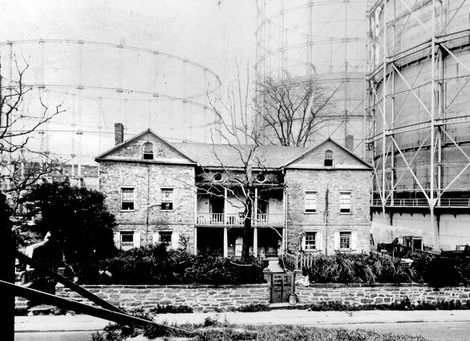 Hotel – 125 CAPACITY
Auditorium – 300 CAPACITY
Gardens – 200 CAPACITY
NON-PROFIT ORGANIZATION